Title: Is It Legal to Build a Bridge Over a Creek?
Intro: Discover the legality surrounding the construction of bridges over creeks. Explore the factors influencing permissions, property rights, environmental impact, and relevant regulations in this concise guide.
Is It Legal To Build A Bridge Over A Creek?
Constructing a bridge over a creek typically involves obtaining permits and government approval. The specific requirements and approval processes can vary depending on the creek's location, jurisdiction, and the bridge's type and size.
In the United States, the process may entail seeking approval from multiple government agencies at the federal, state, and local levels. This might involve obtaining permits from entities such as the U.S. Army Corps of Engineers, the Environmental Protection Agency, and state or local agencies responsible for waterways and land use management. Furthermore, adhering to environmental regulations related to wetlands, water quality, and wildlife habitat might be necessary.
Before initiating the construction of a creek bridge, it is essential to consult the relevant government agencies and secure all required permits and approvals. Neglecting this step could lead to penalties, legal consequences, or even the need to dismantle the bridge.
Who is needed to build a bridge?
Civil engineering primarily focuses on creating structures that benefit the public, encompassing transportation systems, water treatment facilities, government buildings, public amenities like airports and train stations, and other large-scale projects. The role of a civil engineer involves designing secure structures in diverse locations.
Regarding transportation, civil engineers are involved in constructing bridges, tunnels, freeway interchanges, and other infrastructures intended to ensure the smooth flow of traffic. Water treatment entails the development of sewage plants, delivery systems for freshwater, dams, and other facilities managing both fresh and wastewater. Government buildings may include courthouses, libraries, and a civil engineer might also contribute to projects such as a city power plant.
Civil engineering offers various subspecialties, such as environmental engineering, coastal engineering, surveying, materials engineering, structural engineering, construction engineering, and water resource engineering. These specializations cater to different aspects of civil engineering projects and contribute to improving public infrastructure and environmental sustainability.
Why should bridges be built?
We acknowledge that all structures play a vital role in the overall infrastructure, working harmoniously together. Among these structures, bridges hold a special significance due to their ability to connect two distant points, spanning valleys, rivers, lakes, and cliffs.
Bridges are crucial components of land transportation infrastructure as they establish links between otherwise inaccessible locations. Examining a single bridge crossing a river, its importance can be perceived from different perspectives [3]:
For city dwellers, the bridge represents easy access to schools, parks, theaters, and visiting family members.
Engineers and architects view the bridge as a means to connect various points within the city, such as hospitals and fire stations, enhancing the overall transportation network.
From a business standpoint, the bridge serves as a gateway to different areas for trade and distribution of goods and services.
The significance of a bridge depends on the societal needs it fulfills. A bridge facilitating access to recreational parks with low traffic flow will have a different impact compared to a bridge crossing a major river and connecting high-traffic points within the city.
Considering the above, it becomes evident that bridges are not constructed arbitrarily. Comprehensive planning is essential, encompassing design, construction, operation, and maintenance of these structures. Therefore, bridges play a key role within the transportation system [3], based on the following reasons:
Capacity Control:
Bridges must meet the traffic flow demands throughout their lifespan.
If a bridge has limited lanes, narrow dimensions, or inadequate space, it will hinder continuous vehicular flow.
Bridges must withstand the required loads during their lifespan.
This entails that structural analysis and design consider all loads the bridge will encounter. For instance, if the structure is on an interstate highway but wasn't designed to handle heavy truck loads, it will experience limited vehicle traffic, and those trucks won't be able to use the bridge, necessitating alternate routes for these trucks.
What is the strongest material used for bridge building?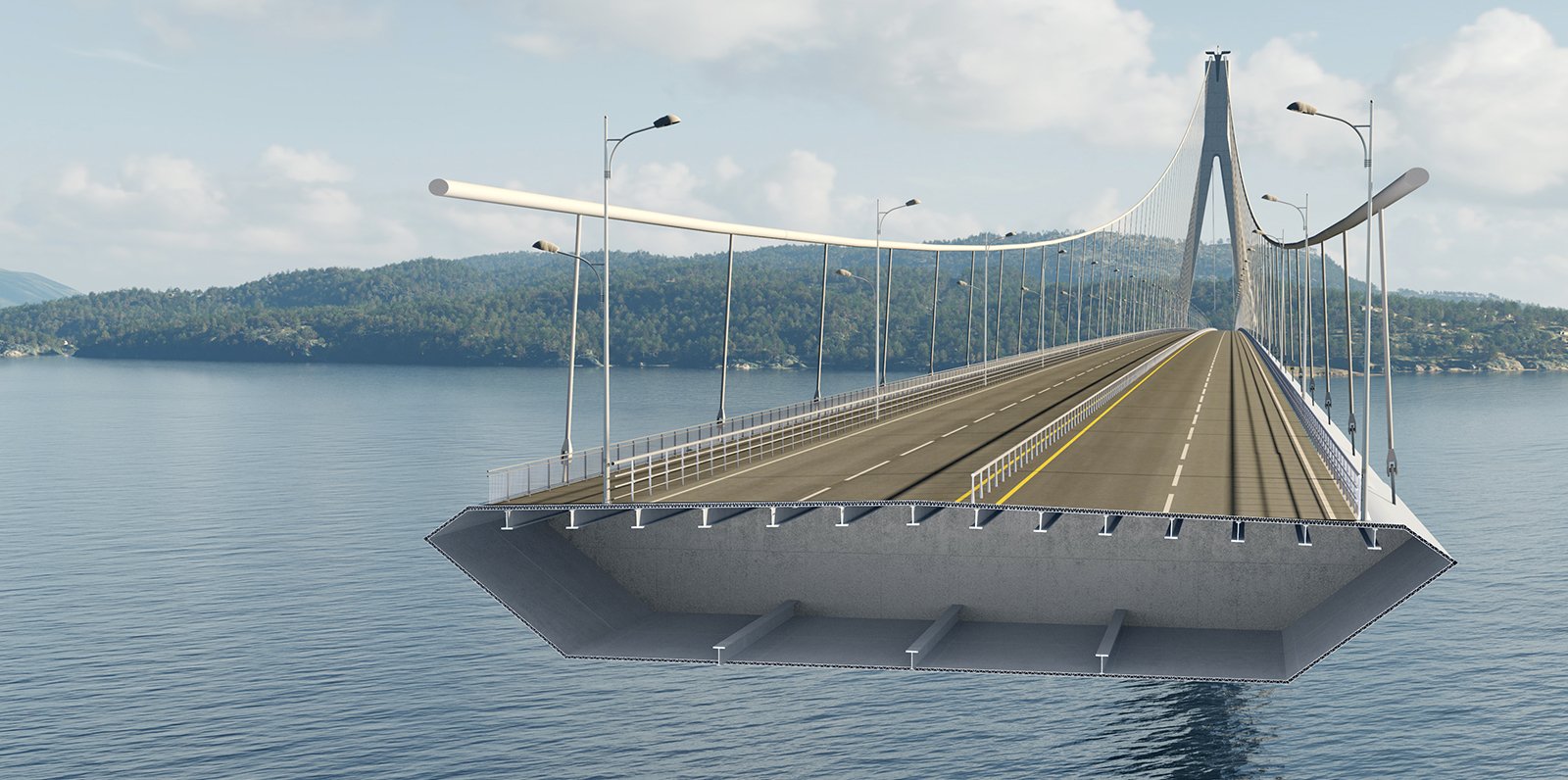 Steel, a remarkably versatile building material, has been utilized for centuries in various applications. Its inherent strength and durability make it an ideal choice for long-lasting structures, particularly bridges. Over time, steel replaced earlier materials like wood, concrete, and stone in bridge construction.
The advent of the railroad in the United States further facilitated the transportation of steel across the nation, leading builders to employ steel extensively in construction projects, including bridges spanning from New York to California. Now, let's delve into the additional characteristics that make steel the optimal material for bridges.
How much does a farm bridge cost NZ?
The estimated cost of constructing the bridge, encompassing decking, cross bracing, and two tapered steel beams, falls within the range of NZ$1,200 to NZ$1,800 per meter, excluding abutments and approaches.
When considering building a bridge over a creek, it is essential to obtain the necessary legal permits and approvals, which can vary based on the jurisdiction. To ensure compliance with the law, it is crucial to consult local authorities and adhere to the relevant regulations.